News and Events
Newsletter subscription
If you are interested in receiving future updates about upcoming SFB 889 colloquia, workshops, meetings, and similar events, I would kindly ask you to send an email with "subscribe" (without quotes) in the subject to sfb889info-request@gwdg.de.
October 5th-7th, 2022
"OPTOGENETICS CONFERENCE & SUMMERSCHOOL"
Venue: Landhotel Am Rothenberg, Rothenbergstraße 4, D-37170 Uslar
Speakers: Adam Cohen (Harvard University), Elena Govorunova (University of Texas), Georg Nagel (University of Würzburg), Ute Hochgeschwender (Central Michigan University), Robert Lucas (University of Manchester), Seraphine Wegner (University of Münster), Alexander Deiters (University of Pittsburgh), Viviana Agus (Axxam.com, Milan), Ilia Solov'yov (University of Oldenburg), Michael Bruchas (University of Washington)

October 8th, 2022, 14:00-17:00, Forum Wissen
4. Tag der Sinne - die Sinne bewusst erleben
Hören, Sehen, Riechen, Schmecken und Tasten sind 5 wichtige Sinne, mit denen wir täglich unsere Umwelt wahrnehmen. Das Gezwitscher von Vögeln, der Geschmack unserer Lieblings-Eissorte, der Duft einer Rose, die Schönheit eines Regenbogens erleben wir durch unsere Sinne. Doch warnen sie uns auch vor Gefahren, wie dem Rauch von Feuer, dem Signalton einer Alarmanlage oder dem Geruch und Geschmack von Ungenießbarem.
Wie aber funktionieren die Augen oder der Geruchssinn? Wie entstehen unterschiedliche Töne? Und was ist, wenn unsere Sinne im Alter nachlassen? Antworten auf diese Fragen, Hintergründe und Wissenswertes werden durch spielerisches Ausprobieren unter Anleitung der Göttinger Wissenschaftler vermittelt. Ein umfangreicher Sinnesparcours bietet Kindern (ab 3 Jahre), Jugendlichen und Erwachsenen verschiedene Mitmachexperimente und Demonstrationen. Durch das Experimentieren mit Schall, Geruchs- und Geschmacksstoffen oder Fühlkästen werden die eigene Wahrnehmung erforscht und die Sinne geschärft. Kinder erhalten im Anschluss einen Sinnesforscherpass. Ein weiterer Raum informiert über das Thema "Altern mit allen Sinnen".
Veranstalter sind der Sonderforschungsbereich 889 "Zelluläre Mechanismen der sensorischen Verarbeitung", sowie die Universitätsmedizin Göttingen und das Forum Wissen.
Eine Anmeldung ist nicht erforderlich. Der Eintritt ist frei.
Kontakt: sfb889@med.uni-goettingen.de.
[Poster für 3-7 Jahre] [Poster für 8-12 Jahre] [Poster für Jugendliche ab 13 Jahre] [Poster für Erwachsene]
Friday, October 14th, 2022, 11:00 am, MPI-NAT City Campus Lecture Hall, SFB889 Sensory Lecture
Prof. Jan Schnupp, PhD, "Rethinking binaural hearing through cochlear implants"

Department of Neuroscience, City University of Hong Kong
host: Prof. Dr. Tobias Moser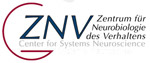 Neurotalks
The upcoming neuroscience talks in Göttingen [Neurotalks].